So you wanna create something great with your hair?!? A Noshember event / fundraiser may do the trick!
Download or send this fundraiser page info as a .pdf
---
Doing a Noshember fundraiser is a great way to create some momentum for your charity, or just have some fun with friends and give to a good cause. Every year we are touched by great stories of people honoring a loved-one who has passed, who is battling a medical condition, or who has won that battle by doing a Noshember fundraiser for a good cause. Whatever your reason for doing a Noshember fundraiser, here is where you can start:
1 First plan your fundraiser. Some of the most successful usually involve an event. Picture of beard show, a ritual shaving together, a contest measuring of the fullest beard after 1 month, or an art show featuring Noshember-inspired art; something fun and festive that celebrates beards and allows people to be social. Consider contacting a local venues such as a coffee shops that would love to host such an event and get some extra coffee purchases or other sales. Oftentimes you can even get them to throw in the use of the facility, some food or drink, or a contest prize for free. Make sure you feature that you are fundraising for a cause as well.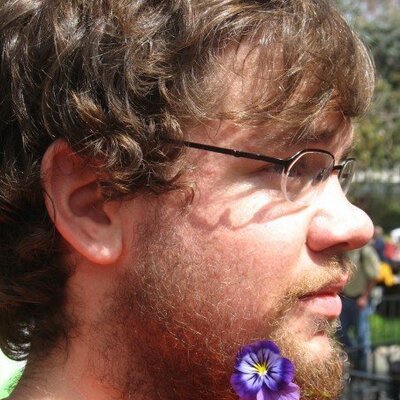 2 Next, design your fundraising materials. Consider creating a webpage where people can buy tickets to the event or make a donation. If your charity or group sponsoring the fundraiser does not have a website you have 2 options:
• Get a business to help sponsor the fundraiser, and ask them to add a page to their site. Sometimes they will even create the page for you.
• You can also design a basic webpage and we will host it on Noshember.com for free and send you the link to use in your marketing materials.
• Feel free to use anything off our site (see below for details), such as these images from our Facebook:
http://sphotos-a.xx.fbcdn.net/hphotos-ash3/580042_397192350316452_125180288_n.jpg
http://profile.ak.fbcdn.net/hprofile-ak-snc6/277147_237290326306656_2419902_n.jpg
3 Next market your then by creating a buzz and get the word out! Dream big! Post about your events on social media and newsletters for the charities and companies involved. Create a press release (a short letter with all the details), and send it all your local media. If you create enough of marketing buzz, consider seeking companies as sponsors. Many companies will be happy to unite their name with a good cause and get some free publicity on the side in exchange for a donation, the use of their facilities, or for a great prize. Be sure to check out how we can help your buzz next->.
---
Noshember.com Supports Your No Shave November Cause!
Basically, your Noshember fundraiser can be anything from a few people, a group of friends raising money for charity, or it can be a major fun event with big business sponsors uniting your city for a cause! Whatever you do, be sure to share it with us so we can help and pass it on, and take advantage of these support levels:
Basic – Write your description for http://www.noshember.com/pages/charities.php and we will post it. Please make it the appropriate length and send a logo/image.
Donations – We get lots of traffic every year, some should get your No-Shave November fundraiser donations!
• Add a link to noshember.com somewhere
• We will post your "Donate" paypal button to our Noshember Charities page.
Simply add one of these links to your fundraiser web page, Facebook group/page/event, newsletter, press release, or even written handout. Rewrite them if you need, link to a different page just get the link in there somehow.
a. ‹a href="http://www.noshember.com/pages/rules.php"›Read the rules on Noshember.com, Home of No Shave November‹/a›
b. ‹a href="http://www.noshember.com/pages/ladies.php"›Ladies can support the cause too in a variety of ways!‹/a›
Then email us the material with the link, and send us your donate button code, and we will post your button! Learn more about a donate button at:
• www.youtube.com/watch?v=SRMYr-edrSg or
• www.paypal.com/us/cgi-bin/?cmd=_donate-intro-outside
Home Page – Prize from our shop:
• Advertise on your fundraiser materials that the prize will be from noshember.spreadshirt.com
• we will add a wordy link to your charity on our home page!
Unfortunately we cannot donate prizes (our shop is 3rd-party), but if you want a custom design or item just send us the details! Either way, show us your fundraiser material listing our product as the prize/part of the prize and you're on the home page!

HomePage Donations AND a Rules Page Link – Post about advertising with us and/or our shop, and we'll move your description AND donate button to the home page! Then we will make sure you are mentioned on the "rules" page, which is our most trafficked content page. Post something like this:
a. Trying to reach a young demographic? ‹a href="http://www.noshember.com/pages/advertise.php"›Advertising on Noshember.com‹/a› is very affordable, and reach huge audience yearly! Plus you'll help our charity when you advertise.
b. Get unique Noshember Merch. Then you have a great conversation starter about our cause!

Free Prizes! – If you hook us up with an advertiser on the site, we will give you any 2 items from our shop free as your prizes!
• On noshember.com/pages/advertise.php
• Refer someone who needs to advertise
• When they buy our ads, you get free prizes!